Sort by
Newest

Dates

Location

Duration
London, London, England

3
|

2
We are looking for one-week summer holiday swaps to rural, beach or...
Where:
England, Open to offers
Sydney, New South Wales, Australia

3
|

2
Three bedrooms plus sunroom apartment. Three queen size beds. Fifte...
Where:
Europe, UK, Open to offers
Hampton Court, London, England

3
|

2
Conveniently situated near major attractions and offering comfortab...
Lagrasse, Languedoc-Roussillon, France

4
|

3
Stone built Mediaeval house in quiet location. Recently restored an...
Whakatane, Bay of Plenty, New Zealand

4
|

3
Large house indoor/outdoor living, sleeps 4, spacious grounds lots ...
Kingston, Ontario, Canada

1
|

2
A lovely apartment overlooking the lake and at the start of 1000 Is...
Where:
UK, Europe, Western Canada
Torroella de Montgri, Catalonia, Spain

1
|

3
In 2015 we remodeled and renovated my grand-parents house. We kept ...
Where:
Ireland, Open to offers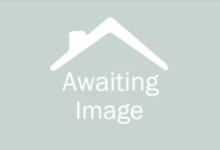 Fakenham, Norfolk, England

4
|

2
Very quiet location in small hamlet. But city of Norwich only 30 m...
Hackney, London, England

1
|

1
Cosy, quiet, spacious and bright apartment. Friendly neighbourhood ...